CDs
The AACI has produced four commercial CDs of music with Cambria Music.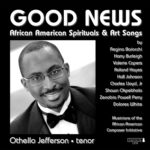 Produced from live concert recordings, "Good News" features tenor Othello Jefferson in spiritual settings and art songs spanning a century of composition, works inspirational and revelatory. He is accompanied by pianists Josephine Gandolfi and LaDoris Cordell, joined by soprano Yolanda Rhodes and the entire AACI company, including guest artists Valerie Capers, piano, and John Robinson, bass.
You may purchase Good News, African American Spirituals and Art Songs on Amazon.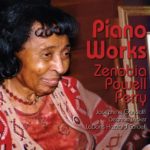 A review by New Music Buff says, "Listening to this disc is pure entertainment. These are undiscovered gems lovingly rendered with love and authority by Josephine Gandolfi, Deanne Tucker and (civil rights advocate and retired judge) La Doris Hazzard Cordell. The entire project seems to be a labor of love and one can only hope that it will not be the last installment in the recorded canon of Perry's work."
You may purchase the complete Piano Works of Zenobia Powell Perry on Amazon.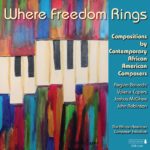 A review by American Record Guide (page 216) says "This is a wonderful album that not only gives a thoughtful history lesson; it's also great music wholeheartedly performed."
You may purchase Where Freedom Rings, Compositions by Contemporary African American Composers on Amazon.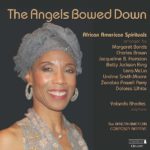 Soprano Yolanda Rhodes sings spirituals set by eight outstanding African American composers, historic and living. Her moving live performances are accompanied by LaDoris Cordell, Josephine Gandolfi, Deanne Tucker, and Picasso Ensemble (Susan Brown, violin, Victoria Ehrlich, cello, Josephine Gandolfi, piano).
You may purchase The Angels Bowed Down on Amazon.