CDs
The AACI has produced three commercial CDs of music with Cambria Music.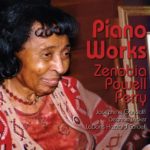 A review by New Music Buff says, "Listening to this disc is pure entertainment.  These are undiscovered gems lovingly rendered with love and authority by Josephine Gandolfi, Deanne Tucker and (civil rights advocate and retired judge) La Doris Hazzard Cordell.  The entire project seems to be a labor of love and one can only hope that it will not be the last installment in the recorded canon of Perry's work."
You may purchase the complete Piano Works of Zenobia Powell Perry on Amazon.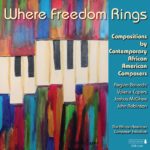 A review by American Record Guide (page 216) says "This is a wonderful album that not only gives a thoughtful history lesson; it's also great music wholeheartedly performed."
You may purchase Where Freedom Rings, Compositions by Contemporary African American Composers on Amazon.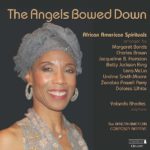 The Angels Bowed Down now available on Amazon.